Attendance: 14,443
Cristiano Ronaldo to Manchester United's rescue, again!
Manchester United found themselves behind in the game within 12 minutes as David De Gea was unable to stop Josip Ilicic's shot from the edge of the box. Once behind, United were unable to control the game, as Atalanta kept the ball, and pressure on the United goal. However, United equalised on the stroke of half time as Ronaldo scored after an amazing play between Mason Greenwood, Bruno Fernandes, and Cristiano Ronaldo.
The two sides were level on score, but United shouldn't have been anywhere close to Atalanta.
Second half was the same as the first, and started in similar fashion, as within 12 minutes of the second half, Atalanta lead the game again. Duván Zapata with the goal this time to take Atalanta closer to 3 deserving points.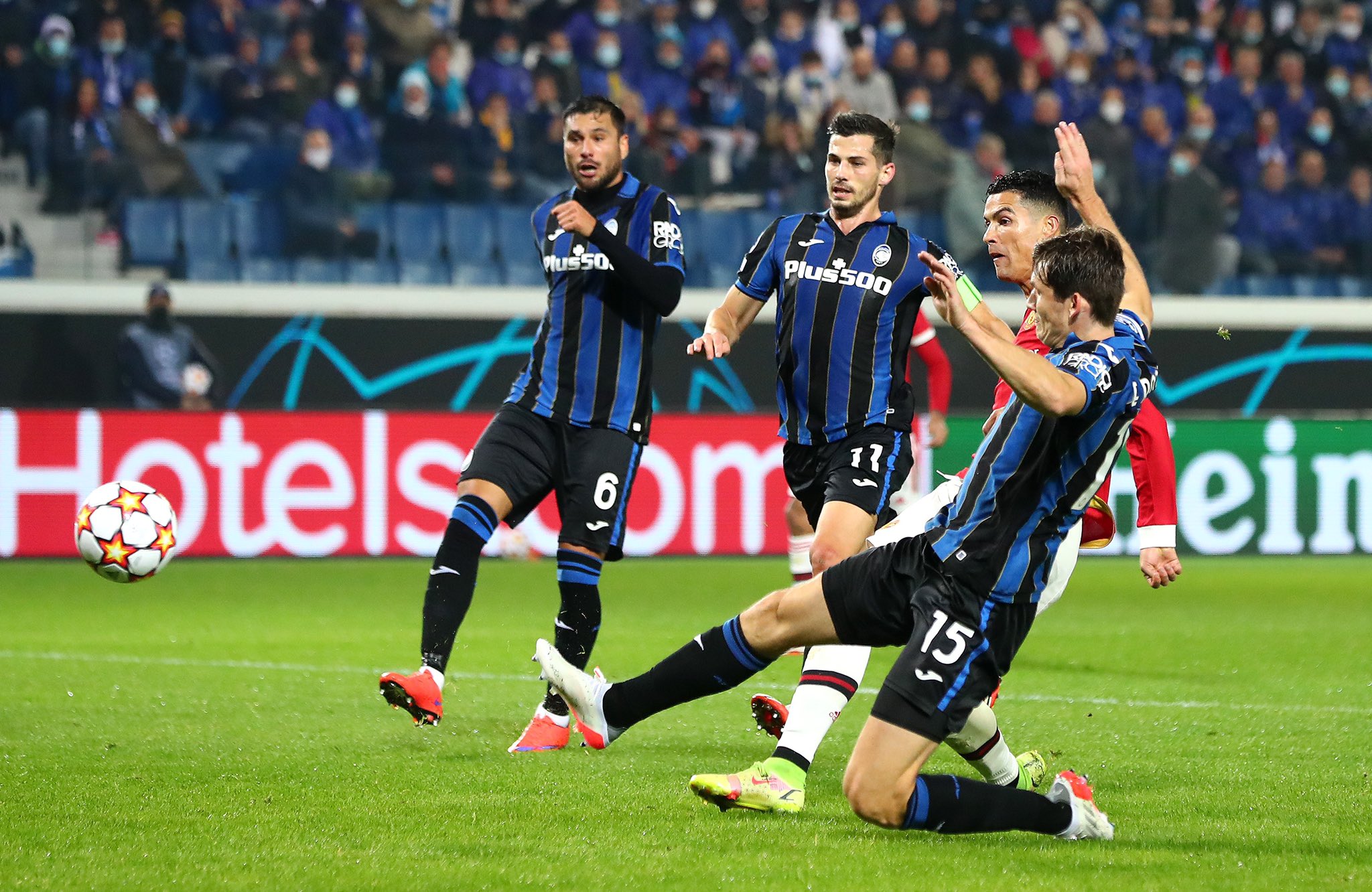 United tried but were unable to find any rhythm in the game until that boy Ronaldo scored again. This time from outside the box in the 91st minute. Donny van de Beek was brought on right in the end, and had 5 minutes to display his game. He did that, and almost scored the winner for United, but it wasn't to be this time. The game ended 2-2.
Lets check out Ronaldo's MOTM worthy stats:
Ronaldo's Stats:
Rating: 8.9
Minutes played: 90
Pass accuracy %: 89
Goal contribution: 2
Touches: 50
Shots (on target): 3
Dribbles: 2
Key Passes: 2
Aerial duels won: 2
Clearances: 1
Atalanta would feel hard done by as the dropped 2 points just at the end of the game. The team from Bergamo were by far the better team, but a couple moments from Man United and especially Cristiano Ronaldo rescued a point. Duván Zapata was the best player on the pitch apart from Ronaldo, and deserves a mention here for his one goal, and one assist.
Zapata Stats:
Rating: 8.1
Minutes played: 90
Pass accuracy %: 60
Goal contribution: 2
Touches: 50
Shots (on target): 2
Dribbles: 1
Key Passes: 2
Aerial duels won: 2
Tackles: 2