Who was Man Of The Match? Felipe Anderson
Simone Inzaghi's homecoming to Roma ended in misery for his side. Instead of leading his new team to a victory, his former side seems to have moved on from his 3-5-2 and start to embrace Sarriball with 4-3-3 formation.
At first, Inter did pretty well by taking the lead through Ivan Perisic's penalty. Featuring his new role as the attacking midfielder, the Croatian did quite well in Simone Inzaghi's favorite 3-5-1-1 formation. Their 1-0 lead endured at the first half. After the interval, it was a different story. Maurizio Sarri's men finally equalised through a penalty as well from the skipper Ciro Immobile. The trouble came in the last ten minutes. The Brazilian Felipe Anderson who did not really thrive under Simone Inzaghi in his first spell found the back of the net and five minutes before the stoppage time, Sergej Milenkovic-Savic doubled their lead. Sarri eventually triumphed in Olimpico.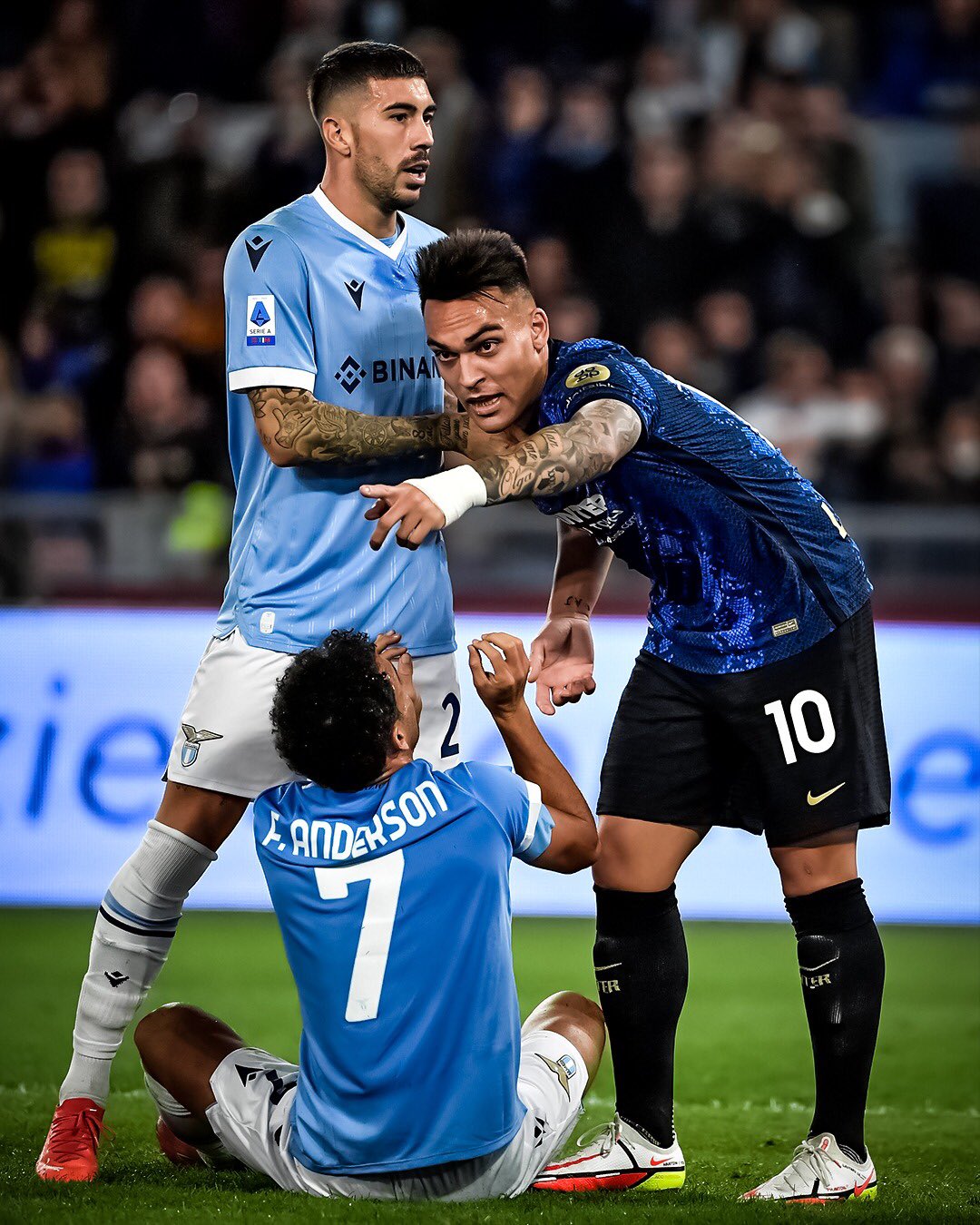 Felipe Anderson deserved to be named the man of the match here. His contributions in this game are exceptional. He had several shots in the process, completed plenty of crosses and attempted to control the ball quite often for the possession. He seems to be more well-suited in Sarri's gameplan.
Lets check out Felipe Anderson's worthy stats:
Rating: 8.69
Minutes played: 85
Pass accuracy %: 97.7
Touches:72
Goal contribution: 1 goal
Shots (on target): 2(2)
Dribbles: 5
Cross completion:
Key Passes: 6
Tackles: 2
Interceptions:1
Meanwhile, Ivan Perisic was the most notable player from the visiting side. He operated well behind Edin Dzeko. The Croatian versatile could have done better if only he had not been replaced at the second half. He might have helped Nerrazurri to snatch a point on the road since the trouble came after he left the pitch. This is something Simone Inzaghi has to start to take care of to keep his hope for defending their league title.
Rating: 7.42
Minutes played: 66
Pass accuracy %: 80
Goal contribution: 1 goal
Shots (on target): 2(2)
Dribbles: 2
Cross completion: 2
Key Passes: 1
Interceptions: 1
Clearances: 1