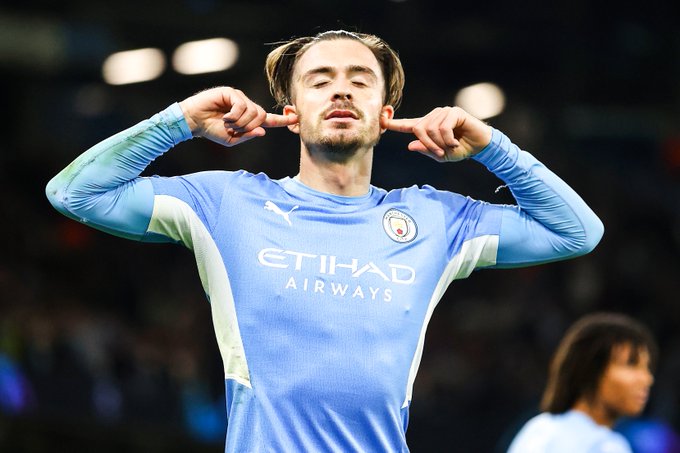 It's time for Manchester City to step up their game once more in the Champions League. It's the prize Pep Guardiola desperately wants. Still, it's one that has eluded him in Manchester, despite inching closer in the final against Chelsea last season.
This season starts perfectly for City with a 6-3 thriller against RB Leipzig. The Germans are going through a transition under new coach Jesse Marsch.
For Jack Grealish, the first experience of European football turned out to be great as he scored an outstanding goal and provided an assist. He is our Man of the Match tonight.
It wasn't a particularly vintage City performance. They allowed RB Leipzig to get back in the game three times with a Christopher Nkunku hattrick. But the attacking talent they have at their disposal got them out of jail.
City's reaction to every Leipzig goal was phenomenal. They hit back with a goal every time they conceded.
City were vulnerable at times in this match, but the final result was emphatic in their favor, and the job was completed.
After an eventful battle, the runners-up from the previous year get off to a winning start.
Lets check out his MOTM worthy stats:
Grealish Stat Overview:
Rating: 8.72
Minutes played: 80
Pass accuracy %: 84
Goal contribution: 1 goal, 1 assist
Shots (on target): 4(2)
Touches: 42
Crosses (accurate crosses): 2(1)
Key Passes: 1
Aerial duels won: 2
Tackles: 1
Clearances: 1
The Germans, who have lost three of their four Bundesliga games this season, continued to attack valiantly throught the game, and Christopher Nkunku netted his first Champions League hat-trick to get them within one goal of City. But in the end it wasn't enough. City hit back every time he scored.
Nkunku's Stat Overview:
Rating: 8.85
Minutes played: 80
Pass accuracy %: 89
Goal contribution: 3 goals
Shots (on target): 3(3)
Touches: 32
Tackles: 2
Interceptions: 1
Blocked shots: 1
MyMOTM have been named in the top 150 soccer blogs. Find out what they have to say about us.