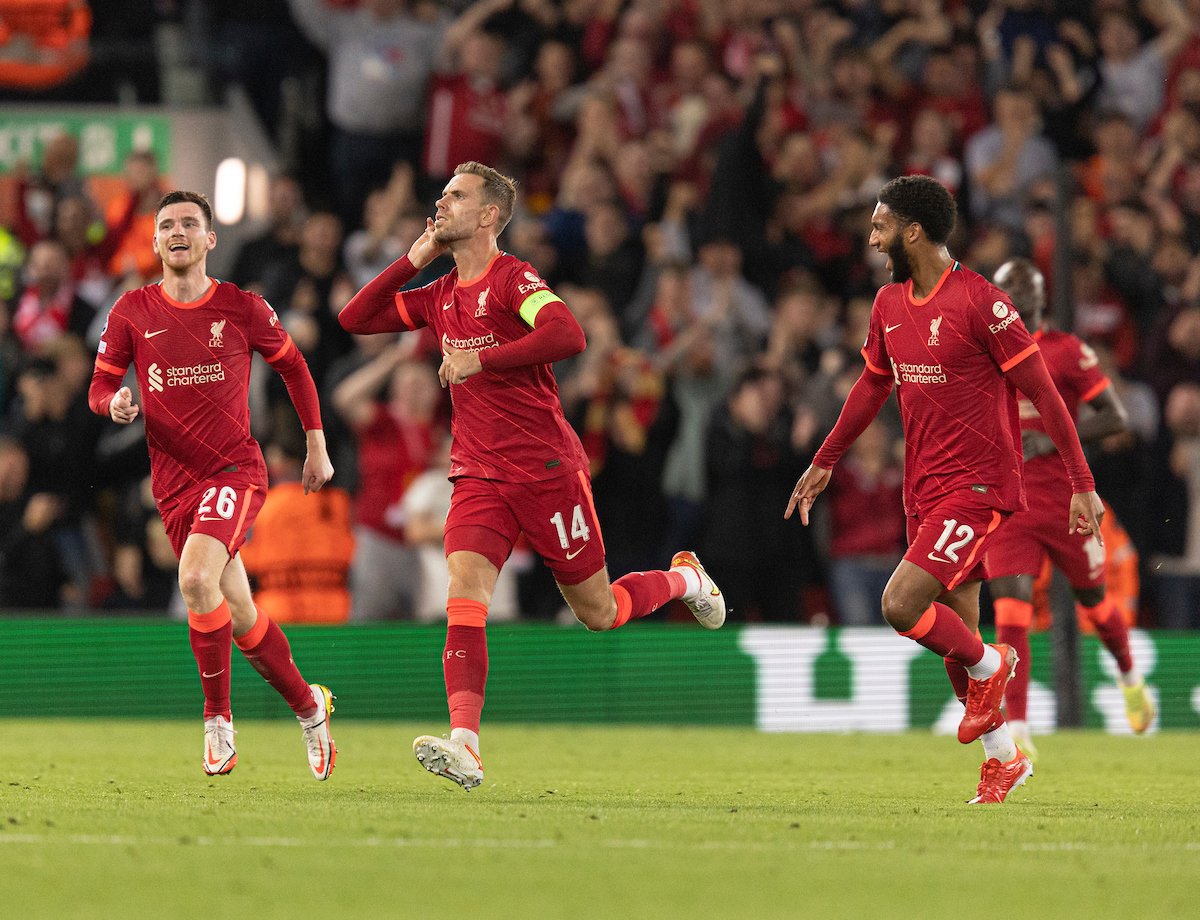 The Champions League carries on tonight, with Liverpool hosting AC Milan in their first group match.
Both of these European powerhouses are off to blazing starts in their respective leagues and would have been hoping to carry that momentum into the Mecca of European football: The Champions League. It was also AC Milan's first appearance in the Champions League since losing 4-1 to Atletico Madrid in the quarter-finals of the 2013-2014 season
It took only 9 minutes for Liverpool to open their account. A tidy 1-2 involving Mo Salah and Trent A Arnold put the fullback through on goal. A little deflection from Trent's shot was suffice to loop it over Milan's keeper giving Liverpool the lead after only 9 minutes. Salah then had the opportunity to put Liverpool in control after just 14 minutes with a penalty. Milan's keeper had other thoughts after his impressive double save kept Salah's penalty and Jota's rebound at bay.
Milan took the lead just before halftime with two goals from Diaz and Rebic in a matter of seconds. Salah made up for his squandered penalty by equalising after Divock Origi's excellent pass.
With the game tied 2-2, who would be the man to to give his side the edge. Anfield turned up the volume, Jordan Henderson answered their prayers with a stunning rifled volley. This was his first Champions League goal, and it was the game-winner in this exciting Group B opener. Oh, and he was our Man Of The Match. Are.You.Not.Entertained?
Lets check out Henderson's MOTM worthy stats:
Henderson's Match Overview:
Rating: 7.87
Minutes played: 83
Pass accuracy %: 89.8
Goal contribution: 1 Goal
Shots (on target): 2(2)
Touches: 61
Crosses (accurate crosses): 3(1)
Key Passes: 3
Tackles: 1
Interceptions: 1
Clearances: 1
Despite the loss, Milan should keep their heads up. How they managed to stay in the game, draw level and even take the lead at one point is a miracle to say the least with goals from Ante Rebic and Brahim Diaz. We thought Rafael Leão played the best tonight for AC Milan even though they took home 0 points. Let's check out his stats below. Next for AC Milan is against Juventus, we will be back for that.
Rafael Leão Match Stats:
Rating: 7.69
Minutes played: 61
Pass accuracy %: 44.4
Goal contribution:1 Assist
Dribbles: 2
Touches: 24
Crosses (accurate crosses): 3(1)
Key Passes: 1
Aerial duels won: 1
Tackles: 3
Clearances: 3
MyMOTM have been named in the top 150 soccer blogs. Find out what they have to say about us.